ALISSA HUELSMAN-BELL
---
Interests
Outside of work and school, I have many interests. I am an animal lover first and foremost. I have 2 ferrets, Pan and Joy, who keep me happy and sane. They are bundles of joy (no pun intended) with so much energy. They make me feel young.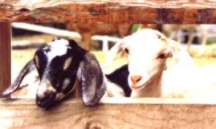 I am also interested in goats. I have been reading a lot about them lately and visiting some goats that belong to a friend. They are such enigmatic creatures with amazing personalities. I think that some day when I own a farm, I will have to get some goats to give my home more character.
Some other interests include singing, decorating my house, reading and watching science fiction books and movies, sewing all sorts of clothes and other things, wall-papering, collecting china and other knick-knacks, learning about ancient history (especially Greek), and visiting with my family and friends.
I also enjoy driving my 30th birthday present - a 1999 Corvette - every once in a while. See the picture below.
I hope to travel to Greece and Egypt with my husband this summer, providing classes don't interfere!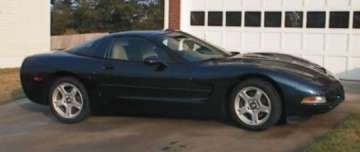 ---